Good news, Everyone!
I have finally procured a jeep for the transformation into a Jurassic Park maintenance truck!
Well, not really. its still 1100 miles away. In Atlanta. in the hands of my friend. Crap, Im never going to get this out of his hands.
ANYWAY! Here is the victim.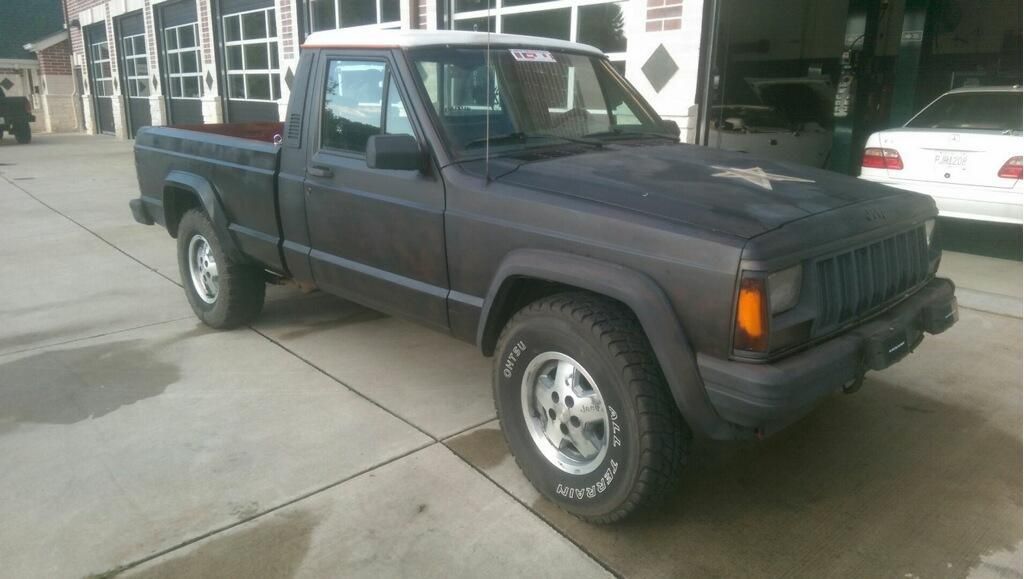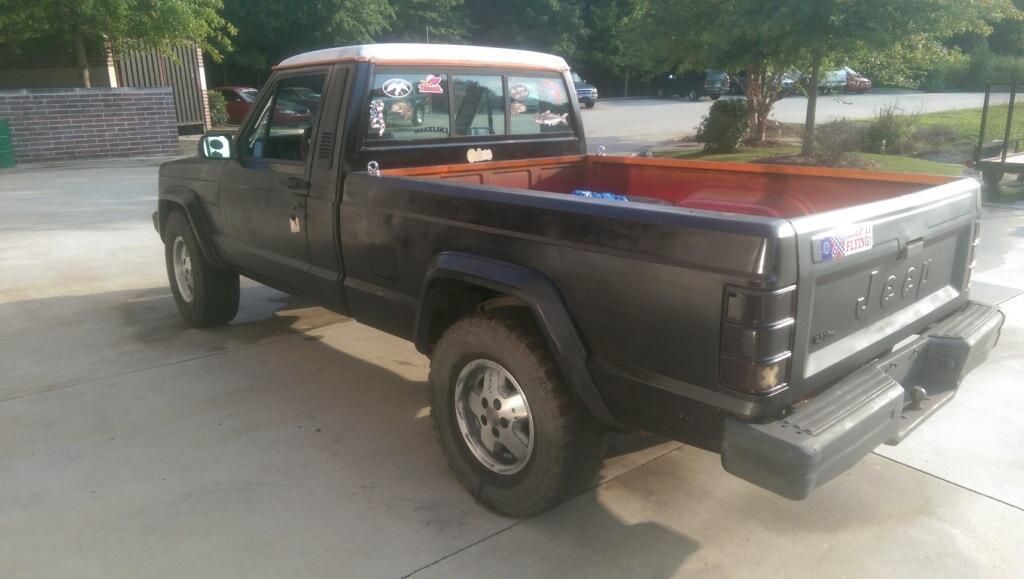 Not pretty anymore. The guy I got it from bought it, and it was red. Well, he couldnt have a red truck! So he spraypainted it orange. Then his wife saw it, and suddenly it turned black. Everywhere, wheels, tires, grill, lights... black. But he didnt prep very well, so it comes off. I was going to paint over it, but at this point I may try to get down to the base factory paint, and use that as a base instead of crappy spraypaint.
Interior wont need much-
I may try to adapt in a set of Sahara seats and a console, or recover the seat in saharaish colors. Or just sew the split seam and call it good.
Underside! BAM!
Try getting that in New York. Clean as a whistle.
Plan, in somewhat of an order-
-Tires. The fronts were replaced <1000 miles ago, so I really dont want to drop 600 on BFG's. The rears will get matching 31's for now, and when they wear out I'll get some 235 All-terrains.
- New shocks, fix the exhaust, and clean the exterior. fix the radio. Normal old jeep junk.
- H4 headlight upgrade.
- I have no idea how these foglights will work, but theyre staying for now. i may get a set of the Delta's for the front as well, and ambers on the rear mounted below the taillights. I plan on using this switch panel-
http://www.amazon.com/gp/product/B005R5 ... 29AYZALWOJ
. Seems fitting, for some reason. Will contol the front fogs, rear ambers, and second front fogs? dont know.
- Knaack 28's mounted over the wheelwells on the rear. one will be for tools, and props. The other I want to insulate and turn into a cooler. Was debating on this or a rollbar with jabscos.
I also have a CB antenna for it, so it may get a CB. Color scheme will be the wrangler style, with some changes. Numbers on the rear 1/4 panel, and an INGEN logo on the tailgate.
It will be JP25